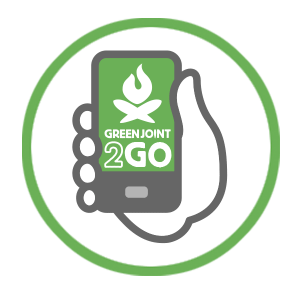 We are always looking for the best ways to serve you and are really excited to offer our customers a way to order their favorite Green Joint products to go! This is an amazing way to see real-time inventory for each store, place it in your cart, submit the order and it will be ready when you get there (You will still have to show a legal I.D. to verify that you are 21 years of age to purchase.) This program works in coordination with our in-store program that you see with the iPads at the checkout area. Our customer loyalty program allows us to review what you like and make sure we have it in stock as well as rewarding your loyalty to The Green Joint by offering you rewards points to use on future purchases. So the more you shop with us the more you save!
Place a
GREEN 2 GO

Order at Your Favorite Shop

1. Select the shop you want. 2. Place your order. 3. Pick it up!