Welcome to The Green Joint!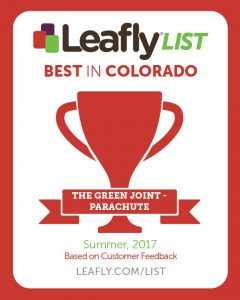 We are a friendly, family owned and operated cannabis company with 4 amazing locations that span throughout the Western Slope of Colorado. We offer top notch, in-house cannabis strains along with quality focused products that are paired with fantastic customer service catered towards the wants & needs of both novice and veteran cannabis consumers. The Green Joint's elite and dedicated cannabis team has been proudly serving the greater Roaring Fork Valley since 2009, which we happily call home! Check out our insightful narrative video below to preview the The Green Joint experience in person!
What really sets The Green Joint apart from others is our devotion and commitment to our proprietary cultivation production that strives for perfection and excellence throughout each step of the way. We specialize in growing over 20 award-winning, high-quality cannabis strains that have been appropriately selected and sought out for their cannabinoid contents and strong genetic traits. Each plant is nurtured, harvested and trimmed by hand to ensure every nug is well cared for and properly maintained throughout the entire cultivation process.

Where does our award-winning status come from? Our local community! The Green Joint has been graciously honored with the "Local's Choice Award" for the category of Best Marijuana Dispensary – winning the Gold Medal 7 years in a row (2014-2020)!! We're also thrilled to be recognized by Leafly as one of the top 20 dispensaries in Colorado.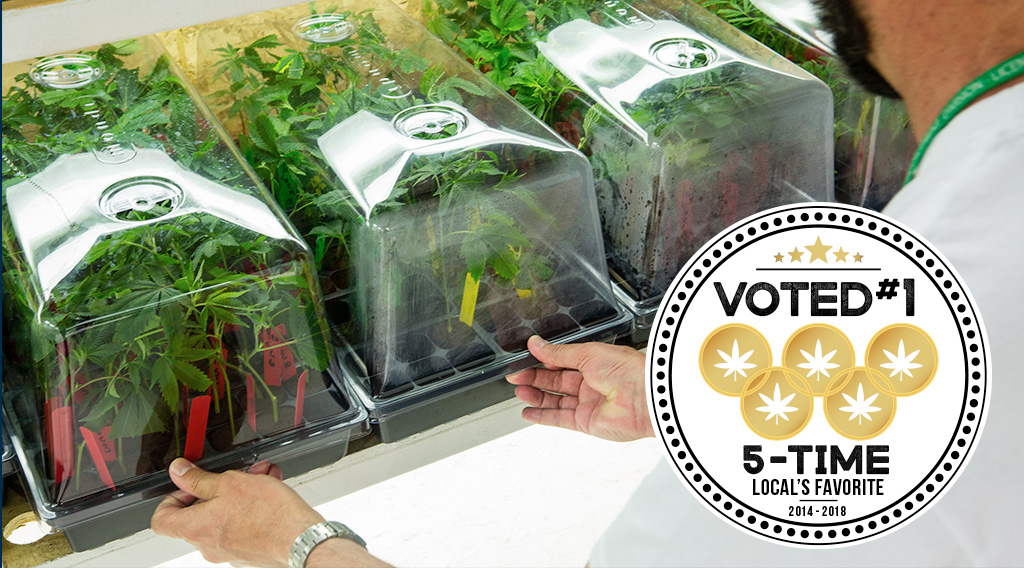 What's our purpose? To ensure that each and every patron enjoys the best overall cannabis experience they can possibly have. We want to make you happy! Our veteran budtenders, cultivators, and managers are deeply connected to the ever-evolving industry of cannabis which we are extremely pationate about. Each team member posses a vast knowledge of the cannabis plant along with its life-enhancing properties, benefits and cannabinoids. Our dedicated cultivation team is technical and talented with years of expertise – these guys and gals love what they do! The final result is our unrivaled, A+ grade quality flower which is second to none.
Relax Responsibly
While we want everyone to enjoy their cannabis experience to the fullest, we encourage customers to please Relax Responsibly and obey all state laws while consuming cannabis products. We are not legal professionals but are sure to point you in the right direction if you are unfamiliar with marijuana laws and/or regulations. For additional guidance on the safe consumption of cannabis, check out our Edible Dosage Information.
Here at The Green Joint, we take great pleasure in helping each and every customer and we look forward to meeting you soon!
Tell Us About Your Green Joint Experience
We would love to hear about your Green Joint experience! Feel free to leave us a review and engage with us on our social channels, be sure to sign up for our Green Joint customer loyalty program to earn in-store cash and receive insider only deals!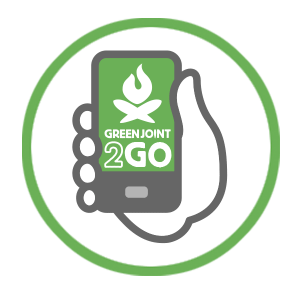 ---