We are always excited about our unofficial dedicated holiday! It's a fun time of year, with great spring weather and a chance to start new coming out of winter. Since 4/20 falls on a Tuesday this year we felt it was a good time to give back to our customers by offering deals and specials that lead up to Tuesday 4/20. So we came up with the "4 Days of 4/20!" Each day we will offer new specials and some of the specials (as marked on the specials flyers) run all four days leading up to 4/20. So please enjoy responsibly and take advantage of some of the best specials of the year.
Sign up with our rewards program and text program to be in the know on all of the fun specials, quizzes, and information about what's happening at The Green Joint. Be in the know and start earning points on every purchase you make.
Day 1 Specials: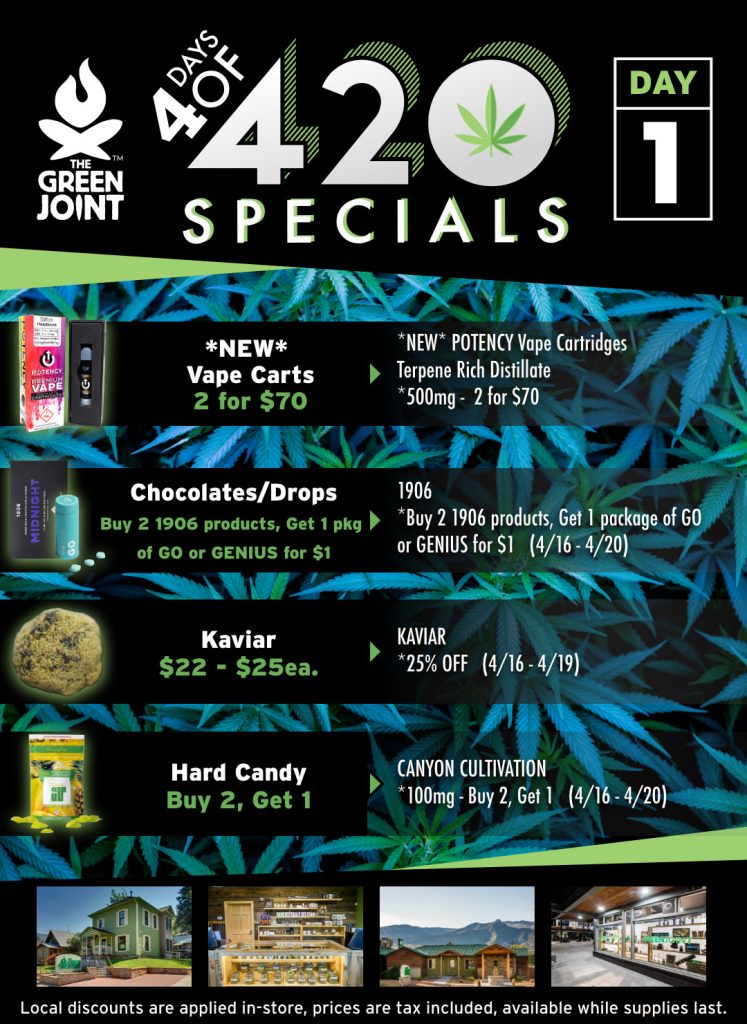 Day 2 Specials: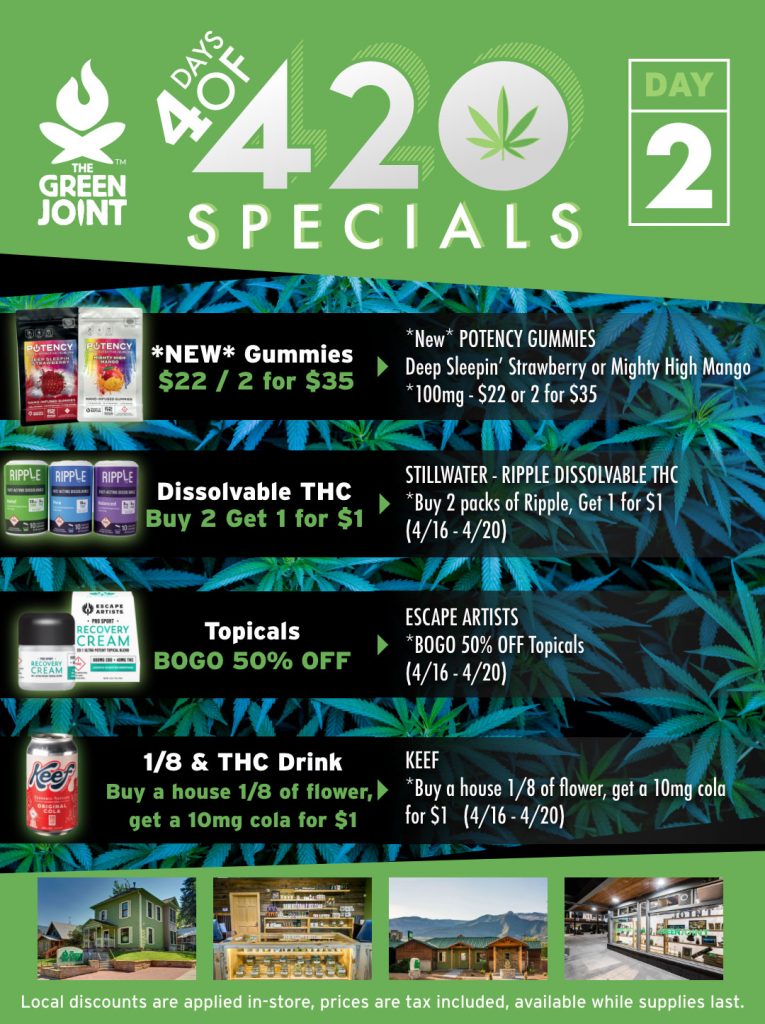 Day 3 Specials: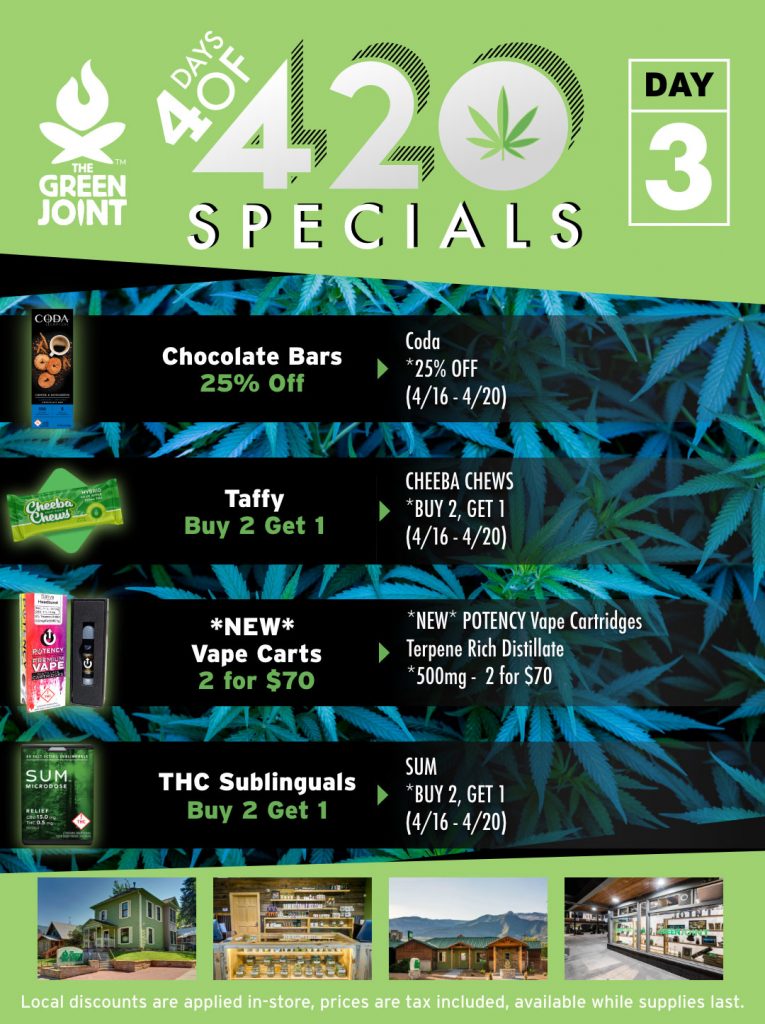 Day 4 Specials: HAPPY 4/20!