Canna Chips:
This edible product is exactly what I want to eat as a stoner… Crispy potato chips coated with caramel and covered in milk chocolate with potato chip crumbs. One of the best edible combinations I've ever tasted. This new product comes with 10 chips per package for a total of 100mg for only $18. A must try for everyone!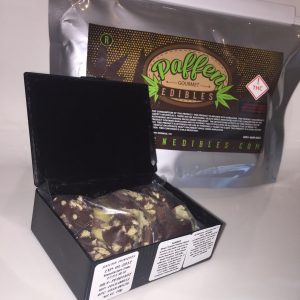 Zoots Caramel Espresso Brownies:
The company Zoots is all about quality, all natural & organic ingredients. The nutrition label says it all and our health nuts love this product. The caramel espresso brownie is moist on the inside with a soft crunch on the outside which provides a perfect consistency on each and every brownie. They taste absolutely delicious and come in a 6 pack (10mg each) for $17.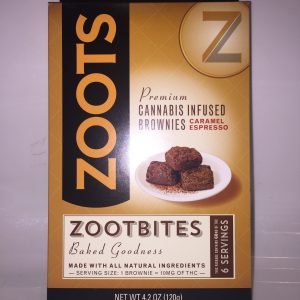 600mg CBD Tincture from MarQaha:
This amazing product is a 40:1 CBD:THC ratio providing over 600mg of CBD with roughly 15mg of THC. This expensive product ranges up to and over $150 at most dispensaries, we sell this product for $125 and its worth every penny. The CBD medicine contained in this product provides relief from severe pain, muscle spasms, chronic headaches & migraines, PTSD, mood disorders and much more. This is a hot product and it sells out all the time!